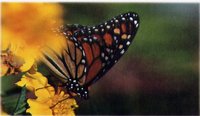 Ruth Marie "Boots" Bandrowsky
BANDROWSKY – Ruth M. "Boots", 96, of Ebensburg, passed January 26, 2020 at home. Born February 26, 1923 in St. Boniface, daughter of the late Charles and Agnes (Semelsberger) Kruise. Preceded in death by infant daughter, daughter JoAnn Reese, son-in-law Floyd Reese, and son Sgt. Thomas J. Kazimer, PSP. Survived by her husband of 76 years, Thomas F. Bandrowsky, Ebensburg; daughters Elizabeth (Theodore) Fulton, Colver; and Debora Bandrowsky, wife of Ed Luke, of Ashville. Also 7 grandchildren, 11 great-grandchildren, and her puppy "Toto". Boots was a member of Holy Name Roman Catholic Church.
At Boots's request, there will be no viewing. Friends may gather at 11:00 a.m., Thursday at Holy Name Catholic Church Narthex followed by Funeral Mass at 11:30 a.m., Rev. Fr. Brian Warchola, celebrant. Interment at St. Boniface Cemetery, St. Boniface. Special thanks are extended by the Bandrowsky family to Boots's caregivers as well as the staff at Windber Hospice. In lieu of flowers, donations may be made to the Windber Hospice or the charity of your choice in Boots's memory. Arrangements are in the care of the Askew-Houser Funeral Homes, Inc., Ebensburg.