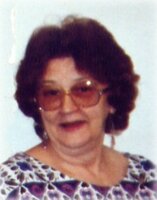 Barbara J. Fulton
FULTON - Barbara J., 78, of Ebensburg, passed away peacefully on January 7, 2022 at Windber Hospice, surrounded by her loving family. Born September 2, 1943 in Windber, daughter of the late Ross and Gertie (Jones) Weaver.
Preceded in death by grandson Scott Fulton, son-in-law, Dick Mock and sister-n-law Louise Weaver.
Survived by children: Christine, Gerri Lynn, and Earl; grandchildren: Nicki (Erik), Ryan (Magen), and Elizabeth and great-grandchildren, Jenna, Laila, and Aleina. Also survived by siblings: Rhonda (Ron) Berkey, Debbie (Michael) Scallion, Larry Weaver and Margie (Will) Wagner; as well as numerous nieces and nephews. Barb had been employed as a CNA at the former Laurel Crest Manor, and was a former member of the Ebensburg Post VFW Auxillary
Friends will be received from 5:00 p.m. Wednesday at the Askew-Houser Funeral Homes, Inc., Ebensburg, followed by a Funeral Service at 7:00 p.m., Pastor Joe Brown, officiating.
In lieu of flowers, donations in Barb's memory may be made to the Windber Hospice. Condolences to the family may be left at www.askew-houser.com

.