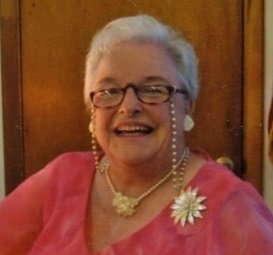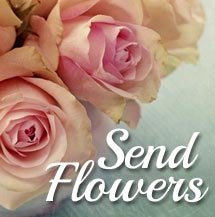 Obituary of Wahnita Rebecca Learn
LEARN – Wahnita Rebecca (Woodruff), 90, of Ebensburg, passed away January 2, 2021 at home surrounded by her loving family. Born January 1, 1931 in Johnstown, daughter of the late Elmer P. and Emma (Lockard) Woodruff. Last surviving member of her immediate family, she was preceded in death by brothers: Carl & Ken Woodruff and sister, Vivian (Woodruff) Knipple. Survived by husband Glenn J. Learn, to whom she was married 63 years and children: Heidi Learn, Johnstown; Glenn Dale (Kathryn Roberts) Learn, Millersville, Pa.; and Peter Learn, Bloomington, IL. Wahnita was a member of the Lakeside Community Church of the Nazarene in Ebensburg and former member of the Johnstown Alliance Church and Community Bible Church. She had served as a church organist and pianist for many churches since the age of 16. She also served as a Sunday School Teacher. She was the recipient of the Distinguished Service Award from the Nazarene Missions International, and served as a volunteer musician at the Ebensburg Center and the Scalp Level Church of the Brethren Home. Retired, Wahnita had served as a secretary for the Haws Refractory in Johnstown. She was a member of the Ebensburg Senior Center. Friends will be received from 2-4 and 6-8 pm., Tuesday at the Askew-Houser Funeral Homes, Inc., Ebensburg and from 10:00 a.m. until time of Funeral Service at 11:00 a.m. at the Lakeside Community Church, Ebensburg, the Rev. Rob Osborn, officiating. Interment at Edwards Memorial Cemetery, Belsano. Memorial contributions in Wahnita's memory may be made to the Alliance Great Commission Fund. (cmalliance.org/give)
BIOGRAPHY OF WAHNITA LEARN
Wahnita Rebecca Learn was born January 1, 1931 in Richland Township, a suburb of the City of Johnstown, Pennsylvania, to Elmer Peter Woodruff and Emma Esse (Lockard) Woodruff. Wahnita was the fourth and last child of the Woodruff couple. The oldest child was Carl, the second oldest was Kenneth and the third oldest child was Vivian (Mondie). Just prior to Wahnita's birth her mother had read a fiction novel of the North American pioneers which contained an Indian girl with the name Wahnita. Consequently the derivative of the name is probably American Indian. Wahnita attended the Oakland Elementary School for grades one through four. She walked to and from school every day. One day Wahnita was attacked and flogged by a turkey a neighboring household was raising. This put into her a fear of birds which remained the rest of her life. Wahnita's dad Elmer worked as a bituminous coal miner mostly at mines owned by his relatives. Please note that Wahnita was born during the Great Depression which created financial difficulties for the family. For a period her mother baked bread and delicacies and sold these items to neighbors to supplement the family income.
Wahnita attended the Dale Borough School system from fifth through twelfth grade graduating in 1948. Academically she was an average student. Her mother recognized that Wahnita had a special interest in music. The family acquired a used piano and sent her for private piano lessons beginning about age seven. She continued these lessons through about age twelve. Her mother forced her to practice playing the piano for an hour every day. Her mother even purchased a clock and placed it upon the piano. Wahnita's siblings didn't appreciate this since piano practice time occurred following supper when it was also time to do dishes and other household chores.
In addition to instrumental music, a God-given gift, Wahnita was also gifted as an alto singer. She joined the Dale Borough High School mixed Octet which scored first place in the Pennsylvania Music and Forensic League competition in 1948, the year she graduated from High School. She acquired the nickname "Bass" for her low singing voice. Nearly all her high schoolmates called her Bass.
At sixteen years old she was elected to the position of Pianist at the Johnstown Christian and Missionary Alliance Church. In 1950 twelve evangelical churches in the greater Johnstown area decided to acquire the services of a national evangelist and hold a week of community Christian evangelical events. The Greater Johnstown Larry Love Campaign was held and Wahnita was selected as the sole Pianist for the campaign.
Following High School Wahnita teamed with a local soprano vocalist named Thelma Tilly who sang at several local church services. Wahnita and Thelma were together about five years with Thelma the singer and Wahnita the accompanist. Also following High School Wahnita got a job as secretary to Jim Perry, a local attorney with his office in downtown Johnstown. She worked for Mr. Perry for about one year and got a secretarial/stenographer job at Haws Refractories also located in downtown Johnstown.
For about five years, Wahnita assisted the Cambria County Child Evangelism director Roxy Grove in conducting week-long youth ministries (five day clubs) on people's porches. Wahnita also taught classes during Bible Schools at several churches.
In 1957 Wahnita met and married Glenn Learn. They honey mooned at Bar Harbor, Maine. Glenn worked for an Ebensburg, Pennsylvania Engineering Consulting firm. In 1957 Glenn and Wahnita assumed the office of Youth Directors at the Johnstown Christian and Missionary Alliance Church. This office required piano playing, teaching, holding youth retreats and quizzing. In 1958 Glenn was drafted into the United States Army and was sent to Heidelberg, Germany for his military assignment. When it was discovered that Glenn, although only a PFC, was permitted to live off base Wahnita quit her job at Haws Refractories and joined Glenn in Heidelberg in 1950. They purchased a small foreign automobile and lived in an upstairs apartment in a German home for about eighteen months.
While in Germany Wahnita took a General Services Administration (GSA) examination and scored a GSA 4. She got a job with the military as a secretary to a Lt. Colonel in the War Plans Division. In order to maintain this position she was required to get a Top Secret Clearance; which she did. This Clearance prohibited her from visiting certain places in Europe. She did, however, go to Paris, France and spent three nights in Paris. She also got to go to Amsterdam, Holland.
While in Germany, Wahnita became the Pianist for the Church Chapel at Patton Barracks. She also teamed up with Cecil Hess, a PFC Chaplain's Assistant, and conducted "Singspirations" on Sunday nights. Wahnita got pregnant with her first child, Heidi, and had to return to the United States earlier than desired. Cecil Hess happened to be a Pastor's son from Johnstown, Pennsylvania. He advanced, got his doctorate in theology and is currently the Pastor at the Sebring, Florida Church of the Brethren.
Wahnita was the mother of three children. They are:
Heidi Marie Learn born April 27, 1960, currently residing in Johnstown, Pennsylvania
Glenn Dale Learn born January 9, 1963, currently residing in Millersville, Maryland and married to Kathryn (Roberts) Learn.
Peter Jacob Learn born June 25, 1972, currently residing in Bloomington, Illinois.
Following Glenn's military career, Wahnita and Glenn moved to Ebensburg where Wahnita became the Organist for the Lakeside Community Church of the Nazarene. After renting housing in several places, they had a house built at 641 Manor Drive where they currently live. Overall Wahnita has been either the church Pianist or Organist for about sixty-four years. Sometimes, during the Christmas Season, she would get a small stipend as remuneration for her services; otherwise her career was volunteer. She was pleased to be able to serve her Lord and never complained.
Over the years Wahnita made several trips to Niagara Falls, New York.
In 1986 Wahnita and Glenn got the opportunity to go to Hawaii. They rented housing at Wauikee Beach for three days. In 1997 their children paid for a trip to Alaska for ten days. They rented a motorhome that sleeps six and toured the interior of Alaska. They boarded an airplane at Talkeetna and flew to Denali (Mount McKinley) the highest point in North America. They also panned for gold at a gold mine near Fairbanks, Alaska.
During the winter of 2000 Wahnita and Glenn rented a furnished apartment in Green Valley, Arizona and vacationed there all winter. Green Valley is just south of Tucson, Arizona. While there they took an opportunity to go into Mexico at Nogales, Arizona.
During October 2001 Glenn and Wahnita purchased a recreational vehicle (RV) and a pickup truck to use for traveling. While in Florida they found a Christian campground called Avon Park Camp. They stayed at this Camp all winter and accepted the position of RV Camp Directors. The Camp provided a mobile home as free housing and paid an annual fee of $750.00 for this job. This opportunity started annual winter trips to Florida. After five years Wahnita and Glenn resigned the job, purchased an on-site RV and continued to winter in Florida. They frequently used Amtrak's Auto train for travelling to and from Florida.
This Biography was prepared by Glenn on Wahnita's 90th birthday, January 1, 2021.
To send flowers to the family or plant a tree in memory of Wahnita Learn, please visit Tribute Store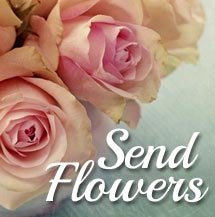 Share Your Memory of
Wahnita

Ebensburg Location
300 North Julian Street
Ebensburg, Pennsylvania
15931
Phone: (814)472-7040

Nanty Glo Location
1310 Shoemaker Street
Nanty Glo, Pennsylvania
15943
Phone: (814)749-7400
The Askew-Houser Funeral Homes serves all of Cambria County.